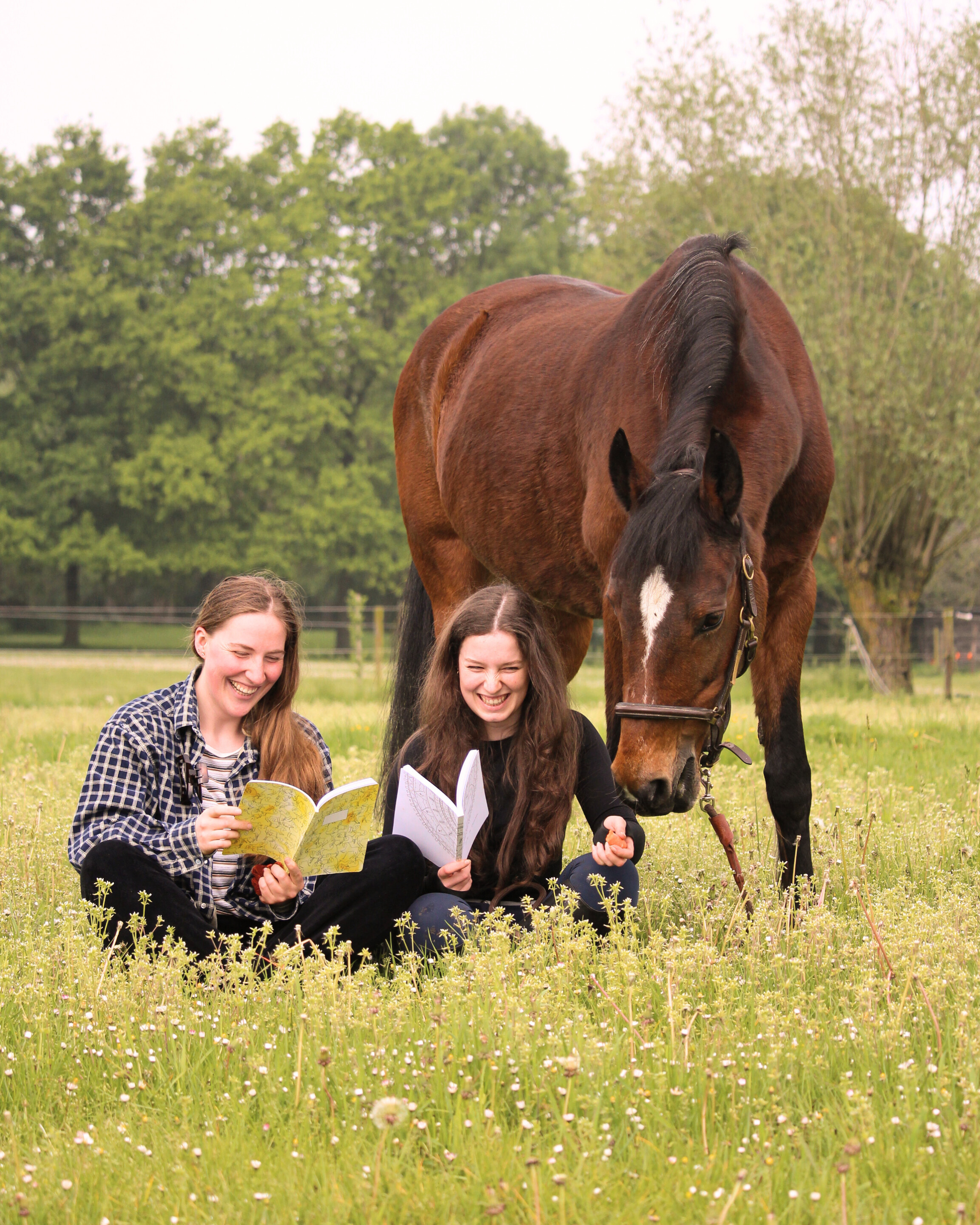 I'm a strong believer we need to focus on ourselves to be the best equestrians we can be. And I know horses tend to take up a lot of space in our lives and in our minds. That is where stationary comes in because putting things down on paper helps us stay on top of life and enjoy the little moments.
I design stationary to help us organize and keep track of our equestrian lives and mostly our horses' lives but also the everyday human things. Journals, notebooks, planners, organizers, cards or even training notebooks are all meant to be tools for balance, memory keeping and evolution.
The Equi Bujo is the perfect Bullet Journal for Equestrians. It is entirely hand drawn and designed by and for equestrians.  Each month has it's own theme and is divided into a human part (that's you and your whole life) and a horse part (with health trackers goals, inspiration and planners). The bujo will allow you to balance and organize your life in one notebook and will keep your memories and horsie evolution to look back on.
I spend 6 months drawing each and every page of the bujos before making them available to you and I really hope you'll like it!
PS: it's kinda my fave thing ever.